QUICK LUBE IN DETROIT LAKES
Let us take the chore out of keeping your vehicle in its best condition. Running on a tight schedule? No appointment is necessary at our dealership in Detroit Lakes. Our experienced technicians can service any make and model. At Norseman Motors, Inc., we use high-quality oil filters for all oil changes. Plus, our Norseman Motors, Inc. service staff will perform a multi-point inspection on your car for your peace of mind. Let our experienced service staff keep your car running as it should. Stop by today to have your car, truck, or SUV serviced on the spot at our quick lube station.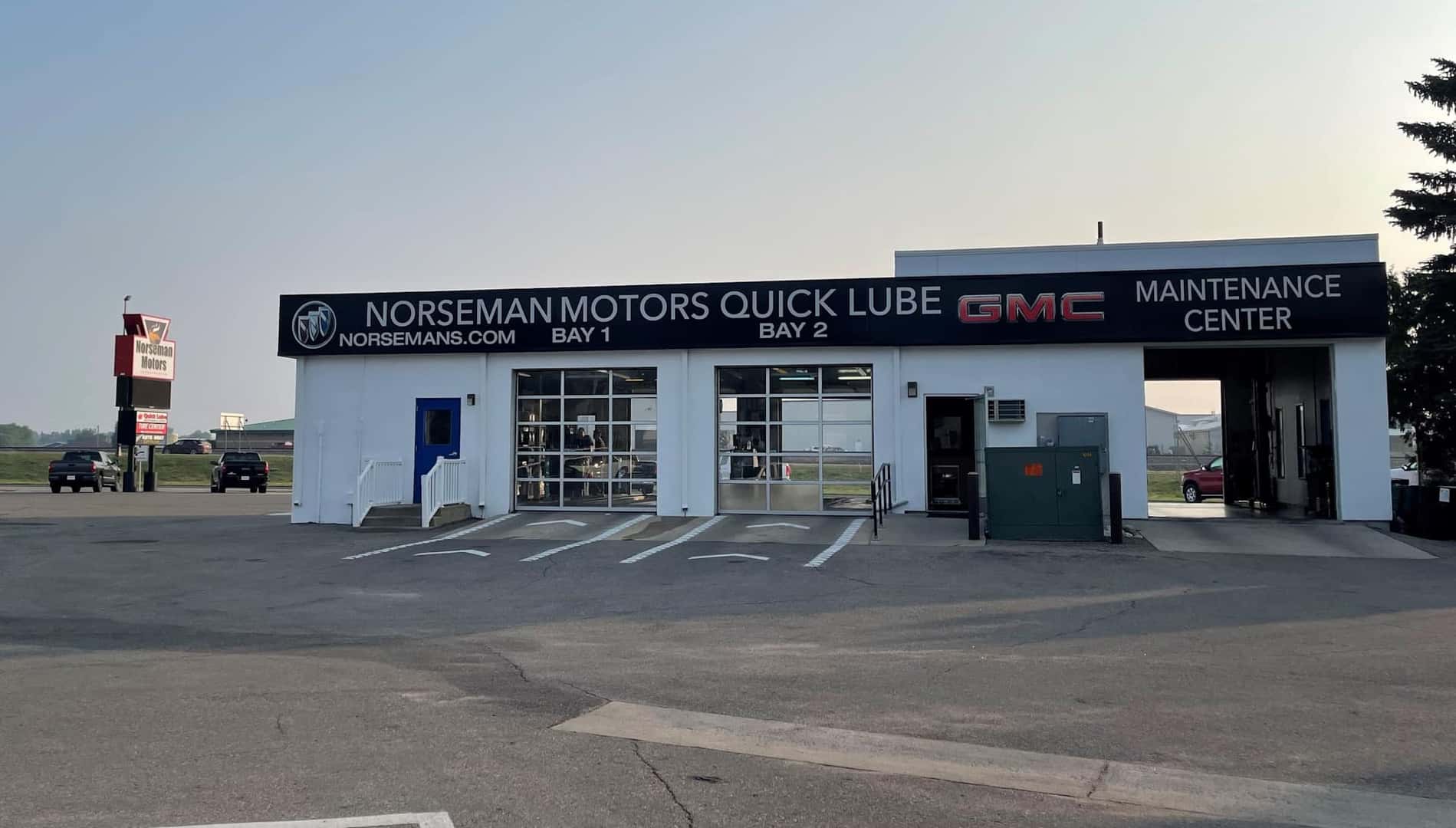 WHY NORSEMAN MOTORS QUICK LUBE?
We can do all makes and models
No appointment necessary
Open Monday-Friday 8am-5:30pm
27-point vehicle inspection
Free fluid top-offs
Check tire pressure
Quality parts
Trained maintenance experts
OUR SERVICES
Lube, Oil, & Filter, Rotate, 27 Point Inspection (up to 6 quarts Dexos bulk oil) $69.95
Tire Rotation $20.00
Power Steering Service, starting at $69.95
Fuel Induction Service EFI $89.95
4×4 Driveline Service $189.95
Fuel Filter Replacement Cars and Light Duty Trucks $79.95
Duramax Diesel Service Fuel Filter starting at $109.95
Duramax Diesel External Transmission Filter $69.95
16-Quart Transmission Flush $179.95
Dexcool Coolant Flush $159.95